This article is to advise you on how to complete some basic actions within an iOS mobile device that you may come across while working with Rainforest jobs. 
Please keep in mind that these are virtual devices, so they have a few things you need to know: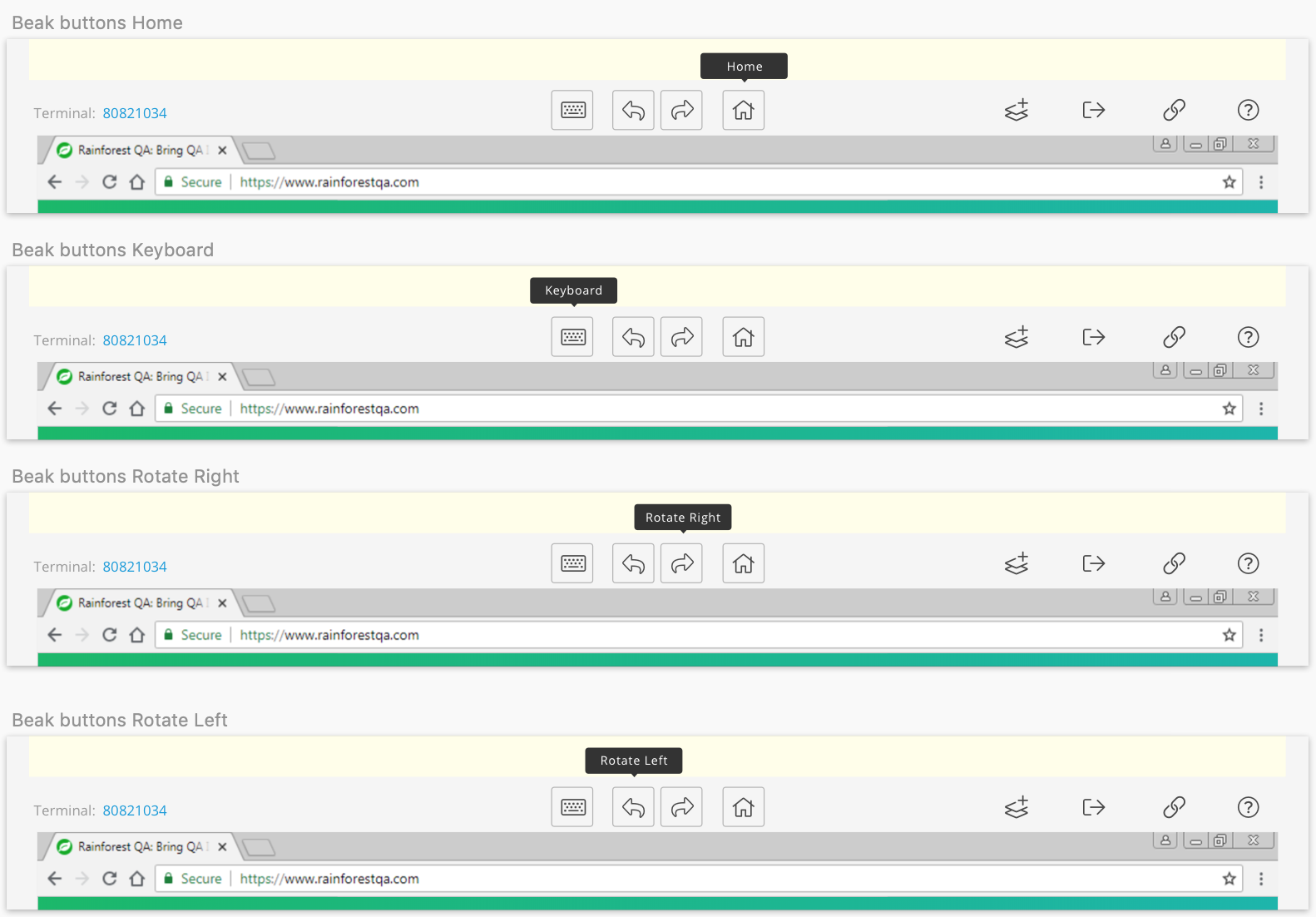 The dropdown menu will appear at the bottom of the screen. The choice you want to select should be between the bars you see below. Once you've made your selection click "done" in order to move on.
(Optional) see the photo you just took by tapping the thumbnail in the bottom corner.
In the VM the camera will only take pictures of a black screen. You may also see a moving box that changes colors when the camera app is open. 
Changing the Wallpaper
Launch the Settings app from your iPhone or iPad Home screen.
Tap on Wallpaper.
Tap on Choose a New Wallpaper. You can choose from Apple's stock images, or the photo library.
Select your new wallpaper to enter Preview mode.
Tap Set.

Tap the option of your choice:

Set Lock Screen
Set Home Screen
Both
If the instructions ask you to use a downloaded image, you'll select the Photo Library option to access the downloaded image. 
If you do not see a wallpaper option within settings follow these steps to set a new wallpaper image:
Navigate to the photo library
Select the photo you'd like as the new wallpaper
In the bottom menu you'll see the share option - it is a square shape with an arrow coming from the top   
Use your mouse to "swipe" through the menu and find the Use as wallpaper option. Click this option.
You'll see the test screen with the image, select the option to "set".
Tap the option of your choice:

Set Lock Screen
Set Home Screen
Both
Within a map, you may be able to move the map with just your mouse and clicking. However if this does not work you'll need to activate the touch tool. This can be done following the instructions above or by clicking the control (CTRL) button on your keyboard. Instead of two grey circles you'll see one appear. This will allow you to move the map as needed.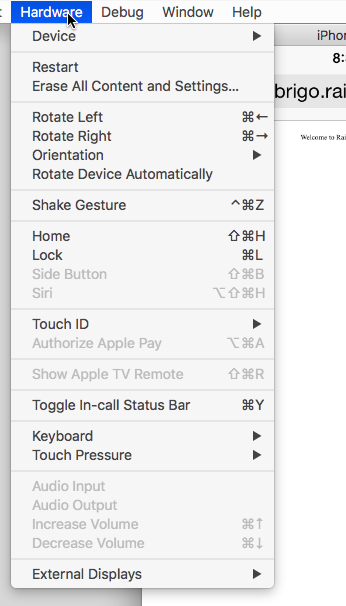 Force Closing an App
On an iPhone X or later or an iPad with iOS 12, from the Home screen, swipe up from the bottom of the screen and pause slightly in the middle of the screen. On an iPhone 8 or earlier, double-click the Home button to show your most recently used apps
Swipe right or left to find the app that you want to close.  
Swipe up on the app's preview to close the app.